I have had some straps made up almost certainly of interest to those who use their van for work.
Basically it is a strap with a snap hook each end and 50 cms in a re-inforced D ring, with a 'floating' D ring in the middle.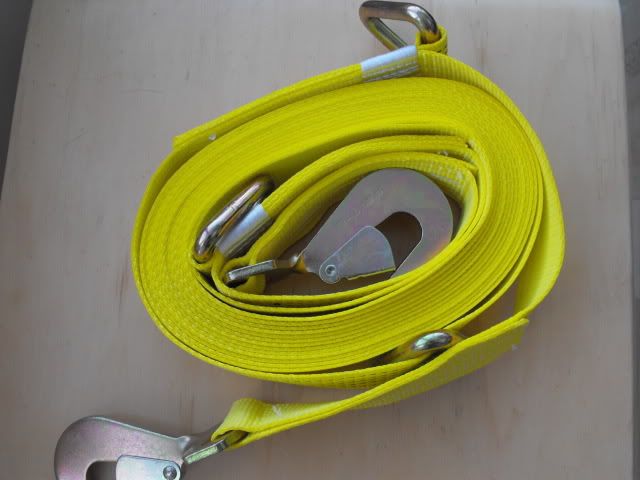 Whenever you load up with more than a single pallet, once the fork truck has the pallet nearest the rear doors off, you then need to pull the 2nd and/or 3rd pallet to the rear doors. Most people use an old airline strap with a claw hook end, these can easily slip & do a lot of damage (they go like rockets).
So with your safety in mind (well mine really
) I have had these made.
You take the hook round the back of the centre support of the pallet, hook it into the D ring and then the same at the fork truck loadgaurd/blades/whatever, even a small tree if you are desperate.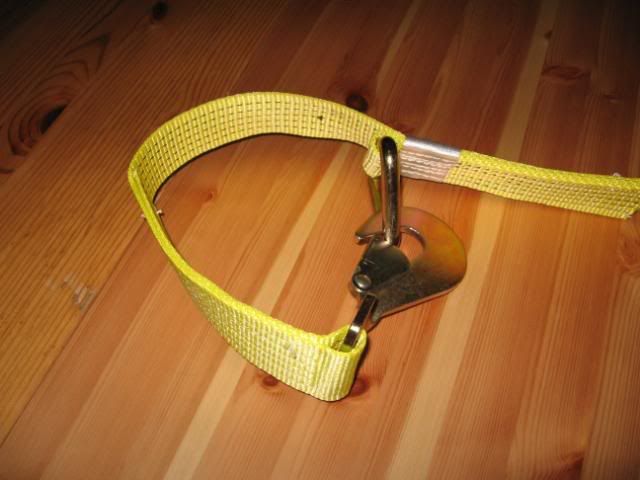 Then the forktruck can pull away in safety. (if you are using a tree you will have to drive forward, trees are a bit slow,strong, but slow).
If the centre support is naff or its a very heavy pallet run the strap round the whole pallet & hook into the 'floating' D ring. Then you can pull your pallet out.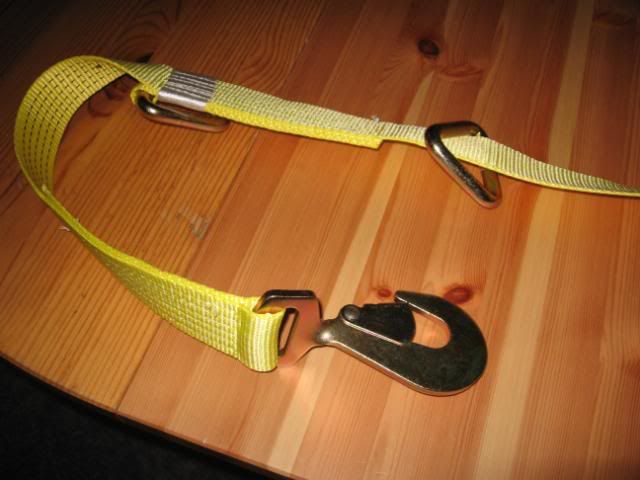 Its 10 metres long (its a long way round one of the old 48" pallets), 5000kgs breaking strain, more than you'll ever need to move a pallet, and it will even double up as a tow rope.
I've had them made a pretty yellow colour so you can't see them against a yellow floor, and to ensure they get very dirty, very quickly.
If you want one in a different colour (for those of you with a yellow floor)/length/strength/more D rings, e.t.c. let me know it'll take a day or 2 more to get to you (so quick they couldn't possibly be made in China
). Joking aside they are made here in the U.K.by a company that wants repeat orders.
I am asking £19.50 plus P & P each, different colours, same price.
Longer, more D rings e.t.c just a little dearer